Trusted Assonet, MA Dentist
Get to Know Dr. Hanif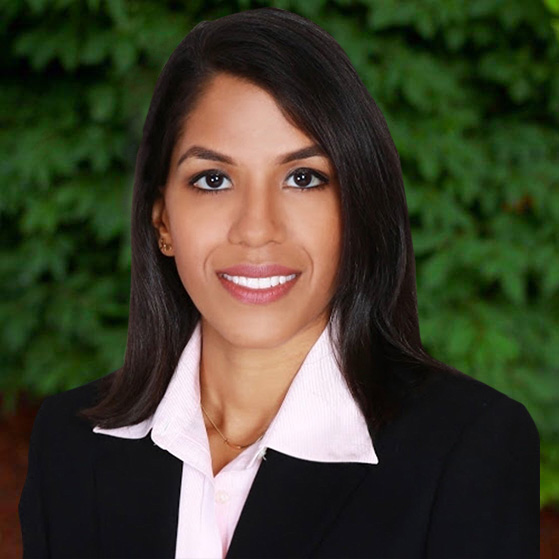 Dr. Aliza Hanif is originally from Doral, Florida. She graduated from Mount Holyoke College where she received her Bachelor of Arts degree in Biological Sciences and Religion, with a focus on pre-health. Upon graduation, she returned to Florida to work in the nonprofit sector. While working, she became passionate about entrepreneurship which led her to pursue a Masters in Management at the Fuqua School of Business at Duke University. After working in various industries as a marketer, she decided to pursue a career in dentistry as she felt that she can make a larger impact within her community. She made her to return to the New England area and earned her doctorate from the University of New England-College of Dental Medicine in 2021. During her time in dental school, she was an active participant in her community as a CUP AHEC Scholar, admissions interviewer, student board member for the Maine AHEC Advisory Committee, and collaborated with faculty as well as students to improve marketing for the college's Oral Health Center. She also received the Interprofessional Team Immersion Honors Distinction.
Dr. Hanif believes in evidence-based, comprehensive dentistry. She enjoys connecting with individuals from all walks of life and brings that demeanor to each patient encounter. She strives to provide a comfortable environment and focuses on tailoring each treatment plan to each patient's specific needs. Dr. Hanif also enjoys expanding her skill sets through taking continuing education courses and attending many study club meetings.
Outside of dentistry, Dr. Hanif is an avid golfer. In high school, she became the first golfer in Miami-Dade to win four major tournaments in one season. Her talents carried her through College, where she led her team to the Division III National Championships in 2008. Her continued love for the sport led her to turn professional, where she competed on a mini-tour in South Florida. Apart from golf, she enjoys spending time with her parents in Miami, cooking, hiking, running, and playing tennis from time to time. She also enjoys learning new languages, as she speaks proficient French.