Advanced Dental Implant Procedures – Assonet, MA
Invest in a Lasting Solution Today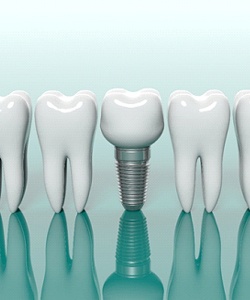 You can enjoy the next thing to your real teeth when choosing dental implants to restore a beautiful, functional smile. Unfortunately, you're not a candidate for them until you undergo an additional procedure. There's no need to worry. Although bone grafting or a sinus lift may add another step to your treatment plan, they create the foundation your dental implants need to last for several years with the right aftercare.
Why Choose Woodside Dental Care for Dental Implants
Personalized care for an exceptional patient experience.
Latest technological advancements for high-quality services.
Permanent solution to improve your smile.
Bone Grafting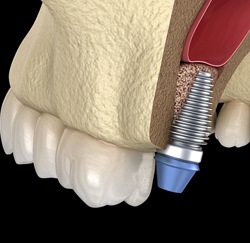 A dental implant replicates the root of your tooth because it's surgically placed into your jaw. If your jawbone doesn't have enough density, it won't be able to support the post. This is a common problem for patients who lost a tooth several years ago because the jaw is no longer stimulated by the root. This causes your bone to deteriorate over time. If you've lost density, you aren't out of options. We can restore what was lost with bone grafting.
A small piece of bone is taken from another area of your body or from a donor and grafted onto the treatment area. Your gum tissue is stitched closed to begin healing. Over the next several weeks, the graft integrates with your bone to enhance the thickness of your jaw.
Sinus Lift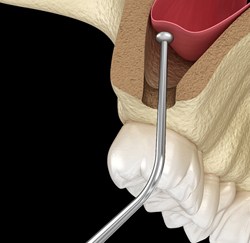 Besides bone grafting, a sinus lift may be needed. If you've lost bone in the upper arch, there may not be enough space by the maxillary sinuses, which are located on either side of your nose. If an implant is placed without thickening the bone, the post will protrude into the sinus.
A sinus lift is a surgical procedure that raises your sinuses upward by cutting a small oval into the jawbone. A graft material is placed into the hole, and your gum tissue is sutured closed. After you heal, there will be more space between the sinus membrane and for the future implant post.
Replace Your Missing Teeth Today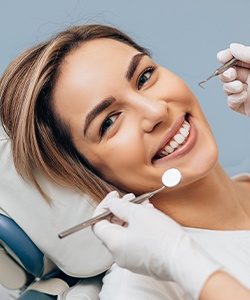 If you're not a candidate for dental implants that doesn't mean you can't become one with bone grafting or a sinus lift. Your implant dentist, Dr. Cornetta will perform a comprehensive examination that involves a CT scan to see a complete picture of your oral health and structures. Using the information gathered, Dr. Cornetta will determine if you need additional procedures before your implant placement surgery.
If you're ready to start your journey to a complete smile, contact our office today to schedule your consultation for dental implants.