Dental Bonding – Assonet, MA
Quickly Resolve Minor Imperfections with Dental Bonding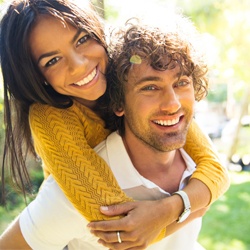 When you have only tiny flaws in your teeth that you want to address, some dental procedures can feel like overkill. For example, with porcelain veneers, you have to have impressions taken of your teeth and wait for the final products to be ready from a dental lab. But there is another, much simpler solution available, dental bonding at our Assonet, MA dental office. In just one appointment, you could change the way your flawed teeth look, giving you more confidence to let them show to the world.
Why Choose Woodside Dental Care for Dental Bonding?
Years of cosmetic dental experience
Advanced technology and techniques for best treatment
Compassionate team that prioritizes providing enjoyable dental experiences
What is dental bonding?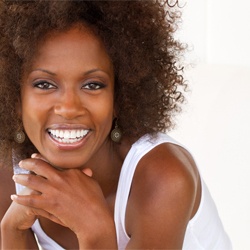 Dental bonding, also called direct or cosmetic bonding, consists of a flexible, metal-free material called composite resin being applied to the tooth to correct certain flaws in size, shape, and/or color. Coming in several lifelike shades that can match your tooth enamel, composite resin is used for many purposes in dentistry, including the following:
Fill in cavities.
Correct small chips or cracks.
Change minor stains.
Reduce gaps between teeth.
Cover and protect exposed tooth roots.
What are the benefits of dental bonding?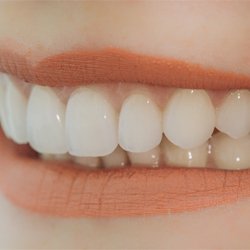 Choosing direct bonding provides you with many advantages, including the following:
Natural-looking fix. Because composite resin comes in several tooth-colored shades, we can make the treated tooth appear completely natural.
Fast, painless results. Compared to many other cosmetic dental procedures, bonding gives you the smile you're looking for very quickly.
No need to remove tooth structure. Porcelain veneers require removing a small portion of your enamel on the front of your tooth, but dental bonding preserves your natural structure.
How does the cosmetic dental bonding procedure go?
Once you and Dr. Cornetta decide that dental bonding is the right treatment choice for you, we will follow this process:
We will select the desired color of composite resin.
Cornetta will apply small portions of the resin to your tooth, sculpting it as he goes.
We will use a curing light to harden the composite resin in layers.
Then, he will ensure that the resin surface is smooth, that your bite feels comfortable, and any necessary final adjustments are made.
Within 60 minutes, your tooth could have a brand new look, and you can have more confidence in your smile.
How should you care for your dental bonding?
One thing to keep in mind is that the lifespan and visual appeal of your dental bonding greatly depend on how well you maintain it. Composite resin is known to stain, and bad habits like chewing ice can weaken the material. The good news is that caring for your dental bonding is basically the same as caring for your natural teeth. You need to brush and floss every day and come in to our dental office for checkups and cleanings twice every year. At these appointments, we can remove minor surface stains, keeping both your bonded tooth and your natural teeth clean and bright.
At Woodside Dental Care, we are committed to helping you reach your smile goals, and dental bonding can help us do just that. So what are you waiting for? Your best smile could be just one appointment away! To schedule a consultation with Dr. Cornetta, contact our Assonet dental office.