Tooth Extractions – Assonet, MA
Pain-Free Tooth Extractions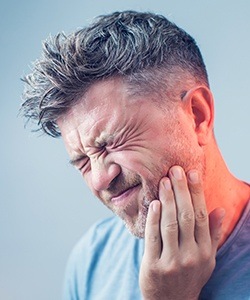 At Woodside Dental Care, our primary goal is to help our Assonet and Freetown dental patients preserve their natural teeth for as long as possible. However, in some situations, the best thing we can do is simply remove a problem tooth. When an extraction is necessary, patients can have the peace of mind that tooth extractions from our Assonet, MA dentist will be quick, easy, and pain-free.
Why Choose Woodside Dental Care for Tooth Extractions?
Nitrous oxide sedation available
Dr. Cornetta performs extractions in-house – no need to be seen by another dentist outside of our dental office
Most wisdom teeth removed in-house
Why You Might Need a Tooth Extraction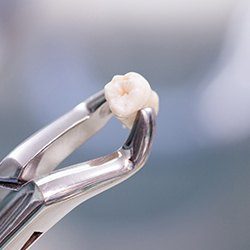 We may recommend an extraction if:
A tooth has a cavity or break that can't be repaired with a filling or crown
Advanced periodontal disease has deteriorated the bone supporting a tooth
A tooth has become impacted (stuck while trying to erupt), painful, or infected
In any case, patient comfort is always our top priority when performing an extraction. For this procedure, Dr. Cornetta always uses a gentle touch, plenty of local anesthetics, and nitrous oxide (laughing gas) sedation if requested. Depending on the tooth being removed, we can help a patient replace it right away so they spend little to no time with an incomplete smile.