Porcelain Veneers – Assonet, MA
Custom-Made Smiles with Expert Care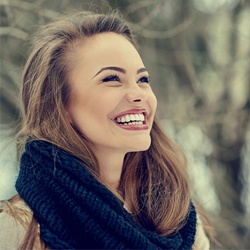 When you have a smile with noticeable problems and imperfections, it's easy to feel less confident and self-conscious in public. Since your smile is an important impression-making tool, it's important to have a grin that is healthy and attractive. Thankfully, At Woodside Dental Care, Dr. Derek Cornetta offers porcelain veneers in our Assonet, MA dental office to correct and conceal a variety of flaws in your smile. Keep reading to learn everything you need to know about porcelain veneers and how you can benefit from this smile enhancing service.
Why Choose Woodside Dental Care for Porcelain Veneers?
Cosmetic experience and expertise
Advanced dental technology to help create beautiful smiles
Comfortable and caring dental office environment
What Are Porcelain Veneers?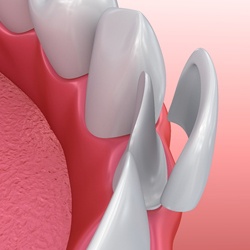 Porcelain veneers are extra-thin shells of dental porcelain that are bonded to the front surfaces of your teeth to change their shape, size, color, and overall appearance. We use porcelain veneers to conceal and correct flaws like chips, cracks, gaps, and slightly crooked or misshapen teeth. This cosmetic service can correct a wide-range of imperfections all at once!
There are 2 main types of porcelain veneers: traditional and minimal-prep. Dr. Cornetta will examine your mouth and discuss your smile goals before recommending which type of veneer is best for you.
Traditional Porcelain Veneers
With traditional veneers, your cosmetic dentist in Assonet will remove a small part of your tooth structure to accommodate your new smile. Your veneers will be custom-made and fabricated in a professional dental lab to deliver you beautiful results.
Minimal-Prep Veneers
Minimal-prep veneers don't require removing any tooth enamel because they are much thinner. This is a great option for patients who want the benefits of veneers with a more conservative treatment.
What is the Procedure Like?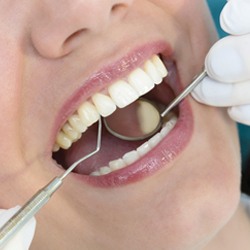 Dr. Cornetta will remove a very small amount of your tooth enamel and then take impressions of your smile. These get sent to a dental lab to create your personalized porcelain veneers. While they're being made, you'll be given temporary veneers to wear until you can visit our dental office for your permanent ones.
Once your veneers are completed, you'll come back into our dental office, where Dr. Cornetta will permanently bond them to the front surfaces of your teeth. In just 2 easy dental appointments, you can dramatically transform the appearance of your smile.
What Are the Benefits of Porcelain Veneers?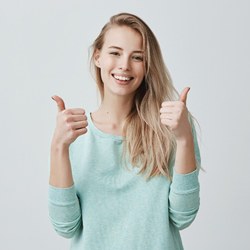 Besides their amazing ability to instantly cover up numerous flaws and imperfections, porcelain veneers can offer additional advantages like:
Boosted confidence and self-esteem because of a new and improved smile
Stronger and healthier biting power, especially if you had damaged or decayed teeth
Whiter teeth for a longer period of time because dental porcelain is stain-resistant
An easier brushing and flossing routine
Improved facial appearance making you look younger and more successful
Porcelain veneers are also sometimes referred to as instant orthodontics because they can give you the appearance of a straight smile without the years it takes to complete treatment with braces. Does it sound like you could benefit from porcelain veneers? Contact our dental office today to get started on a completely transformed smile.