Dental Checkups & Cleanings – Assonet, MA
Harness the Power of Preventive Dentistry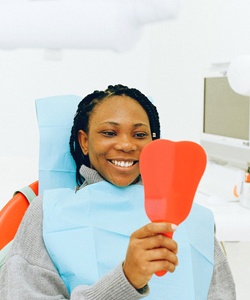 Did you know your oral health influences more than the appearance of your smile? Research has connected an increased risk of various health conditions to certain dental issues, like gum disease. Routine dental appointments safeguard your smile and general health by stopping common oral health problems from occurring in the first place. At Woodside Dental Care, we provide the preventive services you need. We will help you invest in a healthy smile with a checkup and dental cleaning in Assonet.
What Happens During a Typical Dental Cleaning?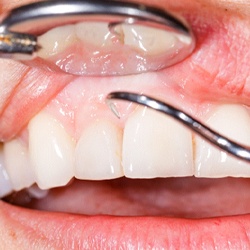 Your toothbrush and floss are your first lines of defense against tooth decay and gum disease; however, they are only half the care your smile needs. The American Dental Association recommends a dental cleaning every 6 months to remove plaque and tartar buildup left behind by brushing and flossing.
Your dental hygienist will use special dental instruments to remove any accumulations. They'll polish your teeth and make suggestions to improve your oral hygiene habits at home. Your hygienist may also take digital X-rays, which will be used during your checkup.
What Happens During a Typical Dental Checkup?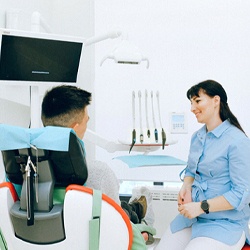 After your cleaning, your dentist will examine your mouth to look for any concerns, like gum inflammation or decay. They'll also review your X-rays to have a complete picture of your oral health. This ensures no issues are undetected, including those below the surfaces of your teeth and gums.
Besides checking the health of your teeth and gums, they'll also look for additional concerns, such as bite abnormalities, unusual oral lesions, or signs of bruxism. Based on the results of your examination, your dentist may suggest additional treatments, like a filling or gum disease treatments. With quick detection and intervention, you'll avoid a costly dental emergency down the road.
The Importance of Routine Dental Care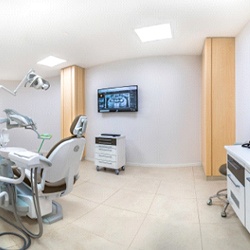 Many people view routine cleanings and checkups as a luxury, but they are actually a necessity. Preventive dentistry is designed to preserve your natural smile. By doing so, you avoid costly dental problems in the future. Research has shown every $1 spent on preventive dentistry can lower restorative and emergency fees by $50. A quick trip to your dentist twice a year allows you to save money down the road, even if you don't have any current oral health concerns.
Many dental problems can linger undetected until they turn into an emergency, like a cavity. Although you may not expect it to happen to you, 1 in 6 Americans has a dental emergency annually. A solid oral hygiene routine at home and regular care from a dentist will keep you out of the dental chair later.
Invest in the Healthy Smile You Deserve
If the cost of dentistry prevents you from seeing your dentist, there's no reason to worry about a large bill if you have dental insurance. Your monthly premiums give you access to 100% preventive coverage, so you can get the cleaning and checkup you need for a copayment.
If you don't have dental insurance, ask us about our in-house savings plan or financing options to keep a healthy smile within your budget. Contact our office today to schedule an appointment.