Dental Bridges – Assonet, MA
Easy, Effective Tooth Replacement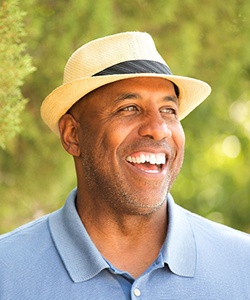 With many options available to replace missing teeth, more and more patients are choosing to receive dental bridges rather than dentures, and it's not hard to see why. At Woodside Dental Care, we offer quality dental bridges for our Assonet, MA dentistry patients made from materials that greatly resemble natural tooth enamel, both in the way they look and feel. We look forward to helping you rebuild your smile with dental bridges in Assonet!
Why Choose Woodside Dental Care for Dental Bridges?
Able to Replace Several Consecutive Missing Teeth
Each Restoration Custom-Made to Fit Your Smile
Made of Metal-Free Dental Porcelain
What Are Dental Bridges?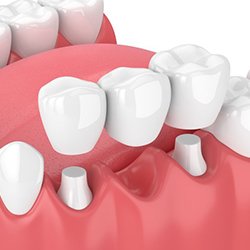 A dental bridge is a customized restorative treatment used to replace up to three missing teeth in a row. Dental crowns are placed on the remaining teeth at either end of the space in your smile, and artificial teeth known as pontics literally bridge the gap. While pontics are available in several materials, we typically use dental porcelain due to its amazing ability to mimic the enamel of your surrounding teeth, making it appear like part of the smile you were born with.
Benefits of Dental Bridges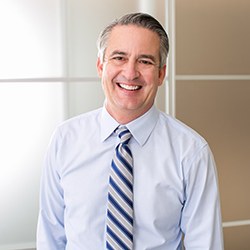 Bridges offer an easy, quick, and cost-effective way to replace missing teeth in Assonet. Unlike dental implants, bridges can be used even when you've undergone bone loss without resorting to bone grafting surgery.
With a dental bridge, you'll once again be able to speak clearly and enjoy a variety of foods that were difficult to chew with missing teeth. Bridges maintain the shape of your facial muscles and preventing your remaining teeth from drifting out of place. Neglecting to replace missing teeth often results in bite changes that can increase your risk of gum disease. Luckily, bridges significantly reduce this risk.
The Process of Getting a Dental Bridge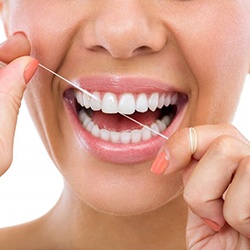 During your first of two appointments, Dr. Derek Cornetta prepares your abutment teeth, which are the teeth that receive the crowns and anchor your bridge. This step entails removing an ultra-thin sliver of enamel from the affected teeth and then taking impressions of that area of your mouth. Once we send those impressions to the dental lab, they will begin crafting your bridge to our exact specifications. In the meantime, we'll provide you with a temporary bridge to protect your gums and teeth.
A few weeks later, we'll remove your temporary and place your permanent restoration. We'll also provide you with guidelines on maximizing your bridge's lifespan. With proper care, it could be more than a decade before you need a replacement!
Caring for Your Dental Bridge
Keeping your teeth strong and healthy is important because the success of your bridge depends on the health of the natural teeth supporting it. We suggest brushing twice a day and flossing at least once. Be sure to thread the floss underneath your pontics to clean leftover food particles and plaque from the area. It's also imperative that you come in for regular checkups and cleanings. This allows us to treat oral health problems before they become serious and potentially damage your bridge.
To learn more about dental bridges in Assonet and how they can benefit your smile, give us a call today. The team here at Woodman Dental Care looks forward to improving your smile!