Emergency Dentistry – Assonet, MA
Urgent Dental Care Right When You Need It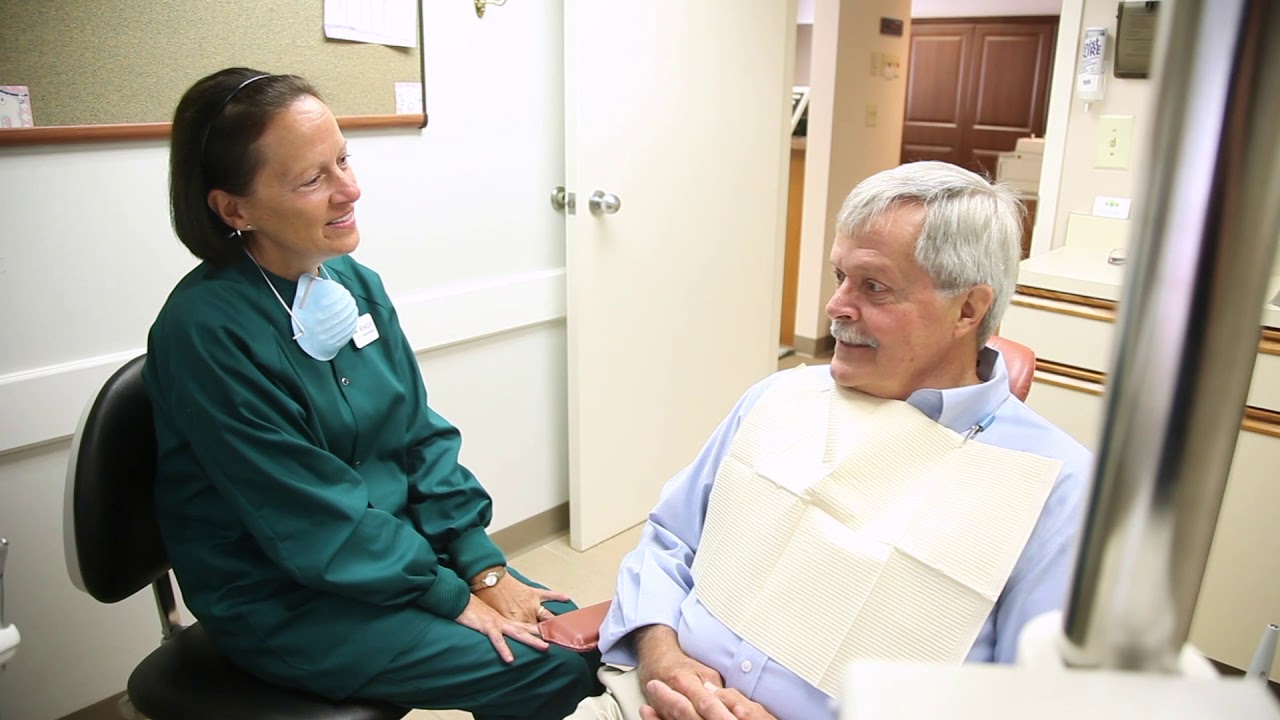 Why Choose Woodside Dental Care for Emergency Dentistry?
Walk-In Emergencies Welcome
Conservative, honest care that works with your desires, goals, and budget
Advanced technology leads to faster & more precise care
How to Handle Common Dental Emergencies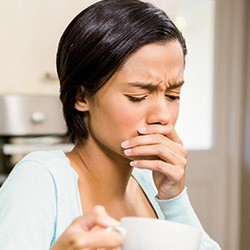 Dental emergencies tend to come in two main varieties. One, they develop slowly over time, which is the case with a severe toothache due to longstanding decay, or two, they occur suddenly, usually as the result of an accident. Both can lead to quite a bit of pain, and you should give us a call immediately if either one pops up. Before you can reach our dental office, however, here are a few tips you can use to take control of the situation:
Toothaches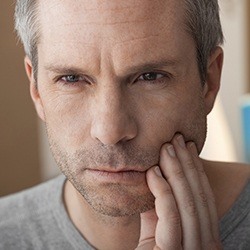 Rinse your mouth with water to remove any debris that might be stuck and causing the pain (don't try to use scissors or any sharp object to remove something from your teeth). If this doesn't fix the problem outright, over-the-counter medicine or cold compress can help lessen any discomfort until we can see you. To stop the pain and save the tooth, we may need to perform a root canal.
Cracked/Broken Tooth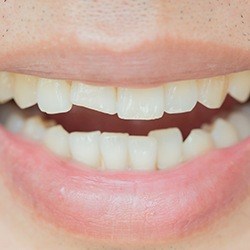 Try to gather up any pieces of the tooth that you can. If you're in pain, you can take something like Tylenol or Advil to manage it, or you can place a bag of ice on your face. If the tooth has a sharp edge that is causing irritation, you can put a wet cotton ball over it until you can make it to our dental office. If the tooth is too badly damaged to be repaired, it may ultimately need to be extracted.
Knocked-Out Tooth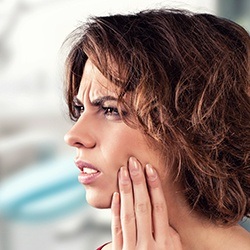 Time is of the essence with fully dislodged teeth—we can often replant them, but only if we're able to see a patient within an hour or two after the initial accident. Try to recover the tooth and put it back into its socket if possible. If not, put it in a bag with some milk—it must remain wet to keep it alive!
Lost Filling/Crown
Do your best to find the crown or filling, and see if you can place it back into your mouth and keep it there until we can see you. If it won't stay, a little bit of toothpaste applied to the tooth may help, or you can simply put the restoration in a plastic bag.
How to Prevent Dental Emergencies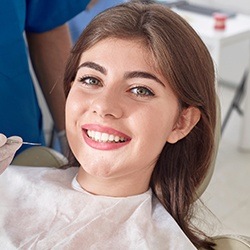 Sports-related accidents are one of the primary causes of dental emergencies, so whether you or your child are athletes, be sure to wear a protective mouthguard every time you play. You can also help keep your teeth nice and strong by taking good care of them, which involves daily brushing and flossing as well as regularly attending dental appointments. Routine checkups enable us to fix small problems before they can turn into an unexpected emergency later!
The Cost of Treating Dental Emergencies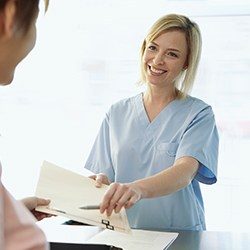 The cost of treating a dental emergency can vary quite a bit from patient to patient depending on their situation. Some may only need a small filling, while others might need a root canal and crown, or to have a tooth removed and replaced. If you're dealing with an emergency, we can quickly go over your options before we provide treatment so you can know exactly what to expect. Of course, avoiding an emergency altogether is always the best way to go, so be sure to not miss your checkups!
Visit Woodside Dental Care for Same Day Treatment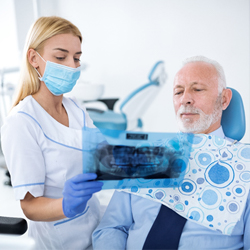 The longer you go without receiving treatment for your dental emergency, the greater the chances that your problem will worsen. That's why the team at Woodside Dental Care is always ready to spring into action to serve as your emergency dentist in Assonet. Contact us right away when you encounter a dental emergency — or just walk into our dental office. We're dedicated to providing same day care for urgent situations. We'll quickly evaluate the situation, discuss your treatment options with you, explain your payment options, and help you get back on the road to a healthy, fully functional smile.
Dental Emergency Frequently Asked Questions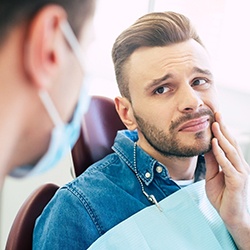 Do you have questions about dental emergencies? Are you feeling unsure about what to do or where to go in the event you or someone you love knocks out a tooth, busts a lip or suffers from excruciating tooth pain? Before you go into panic mode, your emergency dentist at Woodside Dental Care, Dr. Cornetta, has compiled some of the most frequently asked questions for you to review. Once you are finished, if you still have questions, please don't hesitate to contact our dental office.
What should I do if a dental emergency occurs while I'm on vacation?
Since accidents can happen at any time, you may be faced with a busted tooth or severe toothache while trying to enjoy your family vacation. If this is the case, don't wait until you get home to receive treatment. If possible, seek out a local dentist who can treat your problem immediately. Make sure to alert our dental office to the situation, though. This will allow us to go ahead and schedule an appointment for you to come in once you return and assess the situation to determine if additional care is needed.
Why shouldn't I just go to the emergency room?
Here are a few reasons why you should avoid the ER and instead, see your emergency dentist:
You will wait long hours in the emergency room lobby
A general doctor does not have the training or educational background in many dental injuries
Only your symptoms will be treated, not the root cause
Hospitals are hotbeds for bacteria because of all the sick individuals needing help
Unless you are experiencing facial trauma (i.e. broken or fractured jaw), continuous bleeding from the mouth, or increased swelling, let an emergency dentist take care of your situation.
What is the best way to manage pain while at home?
If you are unable to reach the dentist's office quickly, you may need to treat your pain at home. To do this, you can take an over-the-counter pain reliever, as instructed, and use a cold compress or ice pack to alleviate discomfort and reduce any potential swelling. You will begin to feel some relief but should still get in to see us as soon as possible.
Will insurance cover my visit?
It is likely that your dental insurance company will pay some or all of your emergency visit. However, this is dependent upon what type of treatment you need. Whether you need a minor or major restorative service will determine your out of pocket expenses, which will typically run anywhere between 20-50% of the total cost after it is filed with your insurance. If you need additional assistance paying for the remainder of your treatment, our team can help by offering alternative payment methods for you to consider.
Why should I have a dental emergency treated right away?
Even if you are not experiencing serious pain or discomfort, injury to your teeth and/or gums can cause lasting harm to your oral health. A chipped tooth can damage your soft tissues or make you more vulnerable to tooth decay and cavities. An exposed tooth root can cause increased sensitivity when eating anything cold or hot.
It's necessary that you have our team examine your problem area and make a recommendation regarding treatment. Not only will this help to restore your smile, but it will also reduce your chances of developing more serious problems down the road.