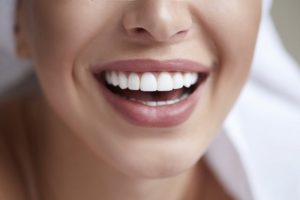 There's one thing for sure; the restorative and cosmetic capabilities of dental care are constantly expanding. A perfect example is dental bonding in Assonet. Not only does it provide restorative benefits, but it also offers aesthetic perks. How does it work, though, and how can you maintain your results? Get the answers you're looking for as you continue reading!
What is a Dental Bond?
A dental bond is a composite resin (plastic) material that is used to restore a chipped, cracked, stained or fractured tooth. Often compared to the porcelain veneer procedure, which uses thin ceramic shells to mask blemishes, the direct bonding process, instead, addresses any imperfections head-on.
Another difference is there is no special preparation needed to undergo the procedure. The only exception is in cases where there is tooth decay.
How Does the Procedure Work?
One of the major perks of a 30-to-60-minute direct bonding restoration is that for a single tooth the procedure can be completed in one visit. However, if you need work done on several teeth, it's best to have the process completed over several visits.
Here are the typical steps to the procedure:
Using a shade guide, you and your dentist will find the right color of resin to match your other teeth.
The tooth will then be etched using a gentle acetate solution to roughen the surface.
Then, a conditioning liquid is applied that will aid in the resin material adhering to the tooth.
Next, the bonding material is added, and it's trimmed to match the size and shape of your surrounding teeth.
The results are solidified with a special ultraviolet light, and then the tooth is polished to leave you fully restored.
Preventing Unnecessary Damage
One thing you should know about a dental bond is that it isn't infallible, and you shouldn't expect it to have the same strength as your natural teeth. Therefore, it's important to avoid such activities as biting your fingernails or chewing ice. You should also monitor your consumption of the harder types of nuts, and definitely avoid using your teeth as tools to pry open packages.
Oral Care Tips
Another way to ensure your beautiful smile lasts as long as possible is to abstain from consuming tea, wine and coffee. Smoking and chewing tobacco should also definitely be avoided, as the toxins can cause stubborn stains to develop.
Furthermore, it's critical that you brush and floss your teeth at least two times a day to prevent food and beverage particles from embedding in your enamel. A final way to maintain your new smile is to visit your cosmetic dentist in Assonet every six months for cleanings and examinations.
Now that you know how to care for your dental bond properly, you're ready to move forward with achieving the smile of your dreams!
About the Author
Dr. Derek Cornetta earned his dental degree from the University of Maryland School of Dentistry. As a testament to his passion for education, he has gone on to earn a Fellowship in the Academy of General Dentistry, a distinction that only 6% of dentists achieve. Dr. Cornetta restores smiles and confidence by applying dental bonds at Woodside Dental Care, and he can be reached for more information through his website.