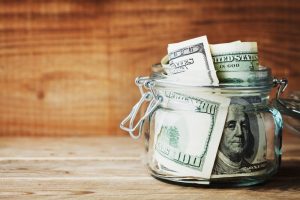 There's no better time to save money on dental treatments than during the holidays, which can get fairly pricey. One way to do this is to take advantage of your insurance before it restarts on January 1st. Any of your unused benefits will fall back into the pocket of your insurance company instead of optimizing your oral health. If you're unsure of how to navigate your dental insurance policy in order to get the most out of it, read on to learn four terms that can help you understand how your coverage works.
Preventive Dental Care
Most dental insurance companies reward patients for being proactive about taking care of their teeth and gums, which is why they fully cover two checkups and cleanings with a dentist every year. Patients are encouraged to schedule these six months apart to make sure that, over the course of 12 months, they're able to tackle any oral health problems while they're still small. A great way to get the most out of your dental insurance is to take advantage of these semi-annual visits that are completely covered by your benefits.
100-80-50
The average dental insurance plan uses a 100-80-50 model. Basically, what this means is that they cover 100 percent of preventive care, including your two checkups and cleanings, 80 percent of all basic treatments such as cavity fillings, and 50 percent of major procedures such as root canals. By not leaving oral health issues like toothaches to get worse over time, you're able to save more money by avoiding out-of-pocket costs and invasive major treatments. Not only will this strategy keep you from spending your holiday gift budget on dental procedures, but it will also help you avoid oral pain and discomfort.
Annual Deductible
Typically, dental insurance companies have something called an annual deductible, which is a set amount of fees that the patient is required to pay their dentist out of their own pocket before their benefits kick in. Once you've paid this amount, which is usually around $50, you won't need to pay again until your plan restarts on January 1st. To get the most out of your benefits and stretch your fee, it's best to get all the treatments you need while your deductible is already covered.
Yearly Maximum
Like your deductible, your insurance also provides you with a yearly maximum that restarts with the renewal of your policy. This is a capped cost of dental treatments that your benefits will cover within a 12-month period of time. The average maximum is between $1,000 and $1,500, which means that any amount that goes left unused will go back into the hands of your dental insurance company instead of getting the dental treatments you need. To ensure that you don't waste your benefits, it's best to either match or exceed your yearly maximum.
The most important fact to know about your dental insurance is that your policy most likely restarts on January 1st. After this date, any unused covered checkups and cleanings, yearly maximums, and annual deductibles will reset and be lost. To get the most out of your investment, be sure to contact your dentist and insurance provider and take the time to learn the details of your plan.
About the Author
Dr. Derek Cornetta loves building long-lasting connections with his patients and getting them in-tune with their oral health. He does this by providing them with high-quality preventive, cosmetic, and restorative treatments that make them proud to show off their smile. He places an emphasis on education during each of his appointments, and strives to give his patients the knowledge they need to build life-changing oral hygiene habits. For questions about your dental insurance or to schedule a routine checkup and cleaning before January 1st, visit Woodside Dental Care's website or call 508-644-5200.