Cost of Dental Implants – Assonet, MA
Investing in Your Daily Life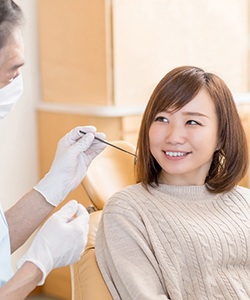 Some patients hesitate to commit to dental implants in Assonet because they're unsure of whether the higher up-front cost is worth it. At Woodside Dental Care, we understand that, and we wouldn't recommend this modern restorative procedure unless we truly believed that it would improve your quality of life, health, and overall confidence. Traditional dental restorations aren't always the right solution for every patient, and dental implants have countless benefits to offer, which is why they're such a popular recommendation among both professionals and patients alike. Below, we've outlined some basic factors that can impact the cost of your dental implant procedure, that way, you can visit our office feeling prepared for your initial consultation.
Types of Dental Implants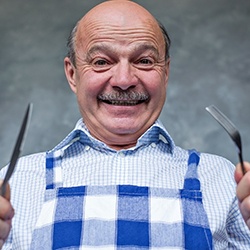 A primary factor that determines the cost of your dental implants is the type of restoration you need and how many implants are required to be placed in order to secure it. For example, a single implant-retained crown would cost significantly less than an implant-retained restoration that requires anywhere from four to eight titanium posts. During your initial consultation, your implant dentist, Dr. Derek Cornetta, will examine your mouth and determine what type of dental implant restoration will best work for your unique needs.
What are the Stages of Dental Implant Treatment?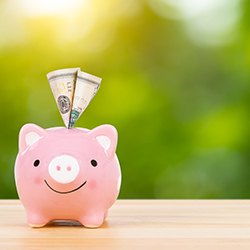 One great benefit of dental implant treatment that many patients don't realize until they begin is that you won't have to pay for your entire smile up-front. The procedure takes place over the course of several months and multiple appointments, which means that you can pay for each visit individually. This allows you to financially plan and budget to afford your new smile as it's being built. Some of the work that will incur separate fees include:
Preparatory procedures, such as bone grafts, extractions, or gum disease treatment. Be sure to double-check with your medical insurance for potential coverage.
The dental implant surgery.
Sedation or anesthesia required for the surgery.
The placement of the abutments, which are small, metal connector pieces that hold the final restorations securely in place.
The design and permanent placement of your customized final restorations.
Are Dental Implants Worth the Investment?
Dental implants are definitely worth the investment. They offer a variety of unique benefits that makes them a more cost-effective and better long-term value than traditional restorations. When our patients are able to start using their new restorations, many of them wish they would've gotten them sooner! Not only are they easy to care for, but they can also last over 35 years and make it easier to complete everyday tasks such as eating and speaking. Those types of benefits are completely priceless, which is why a vast majority of patients who get implant-retained restorations agree that they were definitely worth the cost.
Does My Dental Insurance Cover Dental Implants?
Typically, dental insurance does not cover the cost of implants because many companies still consider them as "cosmetic" procedures. However, this is starting to change, so it's a good idea to contact your insurance provider directly to double-check. At Woodside Dental Care, we also offer additional financing through CareCredit, which allows you to create a payment plan suitable for your budget, with little-to-no interest.
If you have any questions about insurance or the cost of dental implants, don't hesitate to contact our office. Our team of professionals will be more than happy to assist you to make the process of getting dental implants as smooth and hassle-free as possible.