Single Tooth Replacement – Assonet, MA
Fill the Empty Space in Your Smile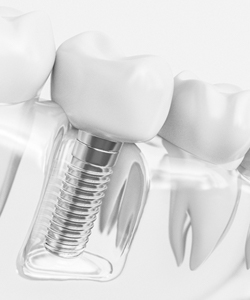 New technologies and treatments in dental care allow you to maintain a healthy, functional smile for longer than ever. Unfortunately, 120 million Americans are missing at least one tooth. If you are among those who have lost one, you have experienced significant changes to your self-esteem and your quality of life. At Woodside Dental Care, Dr. Derek Cornetta understands the struggles you face. He offers multiple options for single tooth replacement. You will regain your confidence and enjoy your favorite foods again using a solution that looks natural.
Single Tooth Replacement Options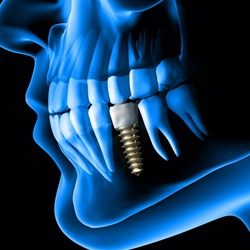 Every tooth serves an important purpose so you can chew, speak, and smile with ease. When even one is missing, it can have devastating consequences for your oral health because you do not just lose the visible portion of your tooth. Instead, you also lose the root. Your jawbone will deteriorate because the area is no longer stimulated by the root.
As you lose bone, your remaining natural teeth lose support. They will shift toward the open space, increasing your risk of tooth decay, gum disease, additional tooth loss, and jaw pain. Dr. Cornetta can preserve your smile using an effective treatment, such as:
Fixed Bridge: A fixed bridge, also known as a bridge and crowns, is the most traditional solution. Dr. Cornetta takes an impression of your mouth to create a prosthetic tooth that matches the appearance of your natural ones. It is secured in place by reshaping the adjacent teeth to bond custom-made dental crowns over them. This gives you a complete smile using a treatment that can last for 5 to 10 years before needing to be replaced.
Single Tooth Implant: Now, over 500,000 people per year choose dental implants to replace their missing teeth because they treat the entire tooth structure. An implant post is strategically placed into your jawbone to serve as a new root. A custom-made dental crown is attached to it using an abutment. You will enjoy a solution that looks and feels natural while also having the potential to last for a lifetime.
Benefits of Dental Implants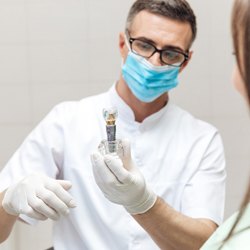 Dental implants are the only treatment to replace both the root and the crown. As a result, the procedure offers superior benefits that are not possible using any other option, including:
Over a 95% success rate.
Looks natural using all-ceramic material.
Restore as much as 70% of your biting force.
Preserves your jawbone's density.
Does not alter healthy teeth.
Stops dental drift.
Reduces the risk of tooth decay, gum disease, and additional tooth loss.
Supports your facial tissues for a youthful appearance.
Easy maintenance and care.
Long-term solution that can last for decades.
Cost-effective.
Contact Us Today!
If you have lost a tooth, you can enjoy the next best thing to what nature gave you using a dental implant. Contact Woodside Dental Care today to schedule your consultation for a complete smile. Dr. Cornetta creates the personalized treatment plan you need to invest in your oral health and your confidence.