Dental Team – Assonet, MA
Meet Our Friendly Faces
Whether you're at the front desk or already settled in a treatment chair, the Woodside team will always be nearby to make your care experience comfortable, convenient, and even enjoyable. We love getting to know our patients and families and growing with them over the years! If you'd like to learn more about us and our backgrounds, just keep reading below.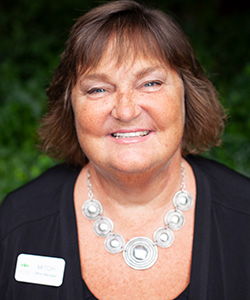 Michelle ("Mitch"), Office Manager
Mitch is from the Fall River area and has been working here in our dental office for over 35 years! When it comes to what she loves most about her position, the answer is easy – forming such wonderful relationships with both the patients and the other team members. Everyone at Woodside Dental Care appreciates her great sense of humor.
Mitch comes from a close-knit family and loves coming home to her "sweetie" Eugene and her cats at the end of the day. In her spare time outside of work, she enjoys going to the beach, shopping, and hanging out with loved ones.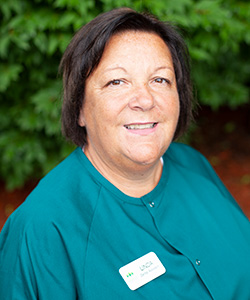 Linda, Registered Dental Assistant
Linda completed her dental education at the Diman Technical Regional Institute and is trained in CPR and infection control as well. Her career in the field impressively covers nearly 40 years! She really enjoys working closely with Dr. Cornetta, the other team members, and the patients here at Woodside Dental Care. Her ability to problem solve on the fly makes her a great asset. She's the team's go-to person when something's broken – she's our very own Mrs-Fix-it!
A Berkley native, Linda and her husband have one daughter, one son, and a granddaughter. In her free time, she enjoys going on fun vacations with the whole family and experimenting with various crafts.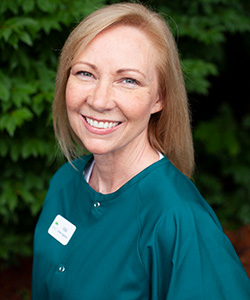 Kimberly, Registered Dental Hygienist
Originally from Fairhaven, Kimberly's career in oral healthcare covers over two decades, and she's been a member of our dental team for most of them. She studied at Bristol Community College, is certified in CPR, and has five years of experience in pediatric specialty care. She loves working closely with patients and helping them have a genuinely positive dental experience!
At home, Kim and her husband have one son, one daughter, and a dog. When she isn't busy at work, she loves spending time with her family, laughing with friends, and doing pretty much anything near the ocean. She's also a big music lover – Van Morrison is her favorite.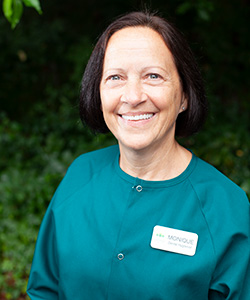 Monique, Registered Dental Hygienist
Monique has been working in dentistry for nearly 40 years, with over 30 years spent right here at our dental office. She attended Bristol Community College for her education and is also trained in OSHA, CPR, and local anesthesia administration. What she enjoys most about her position is getting to laugh every day with patients and coworkers alike!
Originally from Newport, RI, Monique is married and enjoys spending quality time with her husband outside of working hours. Her other hobbies include traveling, reading, and working out.